SCUBA DIVING BALI
If you are thinking about diving in Bali, then you have probably already heard that it offers some of the best dive sites in the world. This is true, whether you are into large pelagic, rare macro critters, or just want to dive in warm tropical waters. 
BALI DIVING
Bali is extremely popular for scuba diving for many reasons; it's cheap, it offers rare and unique species sightings, the top-side beauty is amazing, the culture fascinating, the beaches pristine, and the list goes on. From experienced divers to brand new, this is the place.
What can you expect from this guide?
We recognize that although everyone would love to visit a great dive destination like Bali, it can be a little daunting finding first hand information online, that gives you enough of that ease of mind to make you comfortable enough to plan your trip.
Planning and organizing a big dive trip, far from home, and finding accurate information on where to dive, where to stay, what dive shops to use, what seasons to visit, costs,  attractions you should see on land, safety information and more, makes it a bit stressful.
But it doesn't have to be.
As fellow scuba travelers, we feel you pain when it comes to getting reliable information to organize our dive trips, so we have put together this guide to help with any information you will need!
If you still have questions about scuba diving in Bali, feel free to ask them in the comments below, or shoot us an email!
BEST DIVE SITES
As you can see from the map below, Bali is a pretty big island, and offers quite a bit of great dive sites. Each of these dive sites has something different to offer, from muck diving with rare macro critters, to diving with giant mantas, to exploring wrecks. 
For each location we will tell you what they are best known for, and if decide you want to check it out, click the link and you will be directed to a more thorough guide about that specific location, with all the information you will need. 
Tulamben is home to a well known ship wreck, the USAT Liberty. This is a great wreck for experienced divers and beginners alike, with the depths ranging  from just three meters all the way down to 28. 
Tulamben diving also includes great sites like Drop Off, Coral Garden and more, that you don't want to miss. Be sure to combine diving Tulamben with Amed and Saraya, for a perfect trip!
Read our guide to Tulamben diving
Amed is on the northeast coast, with great dive sites just 10 minutes off shore, with plenty of dive centers to choose from. Scuba diving Amed is great on it's own, but combining Tulamben and/or Saraya would make your trip even better. 
The sites around Amed are great places to find frogfish, nudibranchs, rhinopias and more, and there are also man-made pyramids sheltering tons of cute critters, you should check out. 
Read our guide to Amed diving
Sanure
Sanure is one of the most convenient dive locations in Bali, especially if you are staying anywhere near Kuta, Depensar or any of the other popular beach towns nearby. So if you just want a quickly, this is a great place to do it.  
The man-made reef houses and shelters a ton of marine life, and is a great spot to take dive courses or shallow dives. Call the dive center ahead of time, as the diving in Sanur relies on the the tide. 
In Pemuteran local communities and businesses, overseen by the Karang Lestari Foundation, came together to create the largest 'biorock' reef site on the planet, and it's a great story. 
Now you can dive on these man-made reefs with big visibility, with all the local inhabitants. The whole structure continues to grow as more sections are added over time, so go support the effort!
Read our guide to Pemuteran diving
Lovina is pretty far out of the way of, well everything, and to be honest the diving is pretty mediocre, leading many to wonder why it's even on this list. But hey, some people want to explore something new. 
As you can see from the map Lovina is located on the northern most shore of Bali, and maybe it's somewhere you want to dive if you are already in the area diving around Pemuteran.
Read our guide to Lovina diving
Well wouldn't you know it, we forgot to add Pandang Bai to the map! But don't be alarmed, this is definitely a great place to dive, and is much closer to the main cities than most dive sites. 
She's located about half way between Sanur and Amed in Padang Bay, and in a site called Blue Lagoon you'll find frogfish, morays, stonefish, nudibranchs, squid, rays, stargazers and more. 
Read our guide to Pandang Bai diving
Nusa Penida diving is some of the best in Indonesia, and is probably the first places you should check out in Bali. Be sure to check out Manta Point, where you can see lots of mantas, or Crystal Bay where you can see the Mola Mola from July to November. 
As you  can see from the map above, you can either take a ferry to the islands and check out Nusa Penida Beach, or your dive center on the main land will take you. 
Read our guide to Nusa Penida diving
The Black sands bay of Gilimanuk in the far corner of North West Bali offers some of the best muck diving in the country, and is a macro underwater photographer's dream. If you are making the 4 hour drive from Kuta, you won't be disappointed. 
A lot of great underwater documentaries where shot from Gilimanuk diving, so get ready to see nudibranchs, ornate ghost pipefish, hairy frogfish, mimik and wunderpus, rhinopia and more. 
Read our guide to Gilimanuk diving
Menjangan
Menjangan is a protected marine park in the north west corner of Bali. Unless you are planning on staying in the area, you will want to plan a tour with a dive center for the four hour road trip each way. Lots of them organize over-night trips there. 
Menjangan diving is wonderful for it's shallow sites and chances to see barracuda, cardinal fish, reef sharks, garden eels and much much more.
Nusa Lembongan is basically the same as Nusa Penida, and is a smaller island right next to it. That also means that it shares the epic dives of Penida! 
There are manta cleaning stations where you will see lots of mantas, and during the right season you might just get lucky enough to see the giant mola mola, which should be on every diver's bucket list! You're going to love Lembongan diving.
Read our guide to Nusa Lembongan diving
Saraya
Saraya is sandwiched between Amed and Tulamben, and basically share the same dive sites. So you can stay in a dive resort in the area, and be able to explore the sites of all three. 
A site called Saraya Secret is considered by some to be the best muck/macro diving in Bali, and it it also popular to do a night dive here. So no matter who you dive with, ask about the Secret!
BEST TIME TO DIVE
Seasons wise, the diving around Bali is good year round. The water temps get a little cooler between June and October at around 25-18C. But you can get 30-40m visibilities.
Rainy season is generally between December and February. Some people like visiting during this season as it's cooler and less touristy, others prefer it to be sunny all the time.
All expats that I talk to say that March is the worst time for diving, as all the trash is in the water from being washed from land during the rains.
Mantas you can see year round, don't worry. But for the giant mola molas in Nusa Penida and Lembongan, they can be seen in June through September.
COMMON TRAVEL QUESTIONS
We get asked a lot of questions about diving or in Bali or Indonesia in general, so we put together a bunch of those questions and answers, to help you get all the information you need to plan your dream trip to paradise.
We try to cover everything in this guide, even it has nothing to do with scuba, but of course I am sure we missed some topics and questions people might have. So if you have a question, just pop it in the comments and we will answer it right away!
Should I dive in Bali or the Gili Islands?
The answer to this really just depends on what you are looking for. In my opinion Bali and the Gili Islands each offer something different, both above and below water. In fact, we put together a guide just for Gilis HERE.
If you are an underwater photographer, lover of rare and unique creatures, or want to explore a lot of incredible dive sites with tons of corals, head dive Bali.
For casual divers who just want a easy dive with no fuss about long car or boat rides, and don't mind if they mainly just see turtles, then head to one of the Gili Islands. Most sites are just minutes from the dive resorts, and are generally easy, relaxing dives. Bali is more for the incredible critter sitings and reefs.
What does it cost to dive in Bali?
In general diving can be a little cheaper than more remote locations in Indonesia (such as Raja Ampat), maybe becuase there is a lot of shops to choose from. And Indonesia will be cheaper than most western countries.
That said, although there area a ton of great dive operations, I wouldn't reccomend you just look for the cheapest one. It's worth it to find a trust worthy shop, with good safety record, gear, boats, guides ect.
One popular and quality dive center is Blue Corner on Nusa Lembongan and Nusa Penida, and I got the prices for fun dives as well as their many courses from their website.
2 fun dives: 1,140,000 IDR or $82, with discounts for multiple dives. 
PADI Open Water course: about 6,000,000 IDR or $430
PADI Advenced Open Water course: 4,450,000 IDR or $319.
PADI Rescue & EFR Course – 6,880,000 IDR or $495.
They also do Divemaster internships if you're interested in a awesome experience, as well as instructor development. Prices for diving and courses vary, but you get the idea of what to expect.
Where is a great place in Bali to get PADI certified?
There are too many to list, as there are a lot of great dive centers with instructors, in a lot of good locations for beginners.
Blue Corner in Nusa Lembongan (mentioned above) is a great place to do any certifications, as you are also going to see some great stuff.
Another great dive center in Nusa Lembongan is Siren Divers, so check them out as well! Or check out our list of top Bali dive centers.
Is the language barrier difficult in Bali? 
You shouldn't really have a problem getting around in Bali, language wise, especially when it comes to diving and dealing with the dive centers. And compared to the rest of Indonesia, there' quit a bit of English speaking locals.
Since nearly all of Bali's economy relies on foreign tourism, any locals working in dive shops or restaurants or hotels generally speak decent English. It doesn't hurt to learn a few key phrase though.
There is also a huge expat community in Bali, and all of the dive centers I've visited so far were owned for Americans or Europeans or Australians. So you'll be communicating. Tour guides also speak English if you are looking for one.
What are some unique critters in Bali that should be on my wishlist?
Bali is a good place to scuba dive and snorkel if you want to be able to see a lot of species that you will never see in The Americas or Europe. Of course most aren't exclusive JUST for Bali, there are other great locations in Indonesia, but Bali does offer some greats!
Some exotic critters, that you can't see in many other countries include:
Mola mola. Pictured above, you should definitely try and experience being in the water with these guys at least once in a life time. These giant sunfish are so weird, and not a lot of people have seen them!
Rhinopias. These wierd fish, especially the weedy rhinopia, are some strange concoction between a frog fish and a scorpion fish. They come in different colors and are fun to find.
Hairy frogfish. Its not just the Lembeh Straight macro king that has hairy frogfish, you can see them in some of the great muck sites of Bali as well.
Lots of species of colorful eels. From giant morays to medium size snowflake eels, to small garden eels, you will definitely get your fix.
Flamboyant cuttlefish. Every diver should have flamboyant cuttlefish on their critter bucketlist. Here is mine. You'll see lots of other cuttlefish as well, just not as cute.
Colorful nudibranchs. If you don't know what a nudibranch is, you are in for a treat. If you do know, then you are still in for a treat. Either way, there are so many cool nudi species in Bali that it's a photographer's heaven.
Octopi. Blue ring, wunderpus, mimik, matoti and more. What more can you ask for?
There are a lot more incredible species in Bali that you can hope to see, including giant manta rays, but there are too many to list. Suffice it to say you wont be bored.
What underwater cameras will I need?
One thing is for sure, you are definitely going to want to get as many photo or video memories during your epic dive trip to Bali. We put together a big list of the Best Dive Cameras for 2019, which will give you an idea for whats out there.
On that list we put together, you will find the best options, based on person experience, for every budget or need. So check that out.
WHERE TO STAY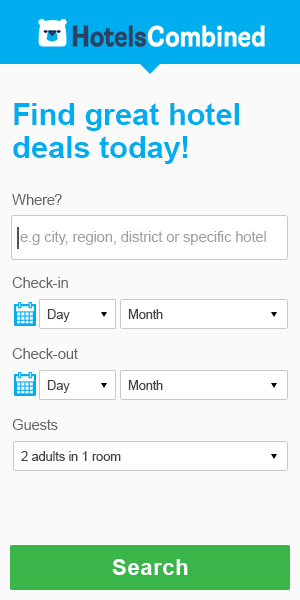 Ever heard of PADI Travel? Yep, you can now book your dives and rooms with the biggest name in scuba diving! Trust me, you want to book you dream dive trip with the most trusted name in the industry! 
Click the button to start browsing dive resorts and destinations. 
GEOGRAPHY
As you can see from our map above, Bali island is in the shape of a kiwi bird, and is located between Java and Lombok islands. Bali is the most popular tourist destination in Indonesia, attracting backpackers, surfers, divers and more.
Fun Fact about Bali:
South is sometimes north. The Balinese concept of north is the same as 'up' – a place where gods and good spirits dwell.
In this way, high points such as Mount Agung, which is considered sacred, represent 'north', and you'll find most Balinese dwellings and shrines face 'north' – to the mountain.
If you are north of Mount Agung and ask where north is, you will almost definitely be directed to the mountain – south of where you stand.
Unesco Sites in Bali:
There is only one UNESCO World Heritage site in the province of Bali, and that is the Cultural Landscape of Bali Province: the Subak System as a Manifestation of the Tri Hita Karana Philosophy
I was surprised to find that there are only 8 in all of Indonesia. You can see the whole list and descriptions HERE.
President of Indonesia:
Joko Widodo has been president since October 2014
Travel tips:
It's rude in a temple to…
Have the soles of your feet pointing at the altar
Point at things, especially statues
Be improperly attired (you must wear a long sarong and cover your shoulders
Be loud or irreverent
Stand higher than the priest
Have an uncovered wound
Be visibly pregnant
Time zone:
UTC+08:00
Calling code:
+62
Main airport:
DPS
Plugins:
220 V
Currrency:
IDR
SIMILAR DESTINATIONS
ALSO READ